Single Women from Colombia at Latin Life Mates in Bogota Colombia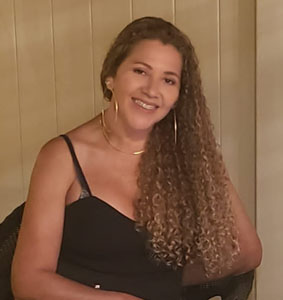 Single women from Colombia, Latin Life Mates is located in Bogota Colombia, home of beautiful Latina woman a personalized in person introduction service.
We are one of Colombia's oldest and respected marriage agencies, we are located in Bogota Colombia.
We offer our services through personal 1 on 1 introductions with a translator if necessary. Also though translated correspondence when necessary. All the help you need for meeting single women from Colombia.
Our marriage agency Latin Life Mates (LLM) has helped thousands of men and women find each other for love, romance and marriage.
LLM was founded by Mr. Jim Heinrich over 20 years ago. Upon Jim's retirement, Jim turned the agency over to his trusted secretary.
Some of the services we provide are:
• Matching Service: This is where you can send us your information with a photo and the type of lady you are looking for. We will match you with our ladies and find a compatible soulmate and send you a list of our compatible ladies wanting to meet you.
• Personal 1 on 1 introductions with a translator if necessary to help with meeting single women from Colombia.
• Assistance with lodging arrangements
• Airport pick up service
• Help and guidance through the entire marriage process when you find your soulmate
• Tour guide service should you need assistance out of the office for a day trip or date with a lady you meet
Colombian Visa Service
• Fiancé visa service
• Marriage visa service
• Tourist visa service
• Pension visa service
We basically will help you meet beautiful single women from Colombia and follow along with you from start to finish in helping with all your needs while in Bogota Colombia. Contact us for any of our services you may need and we will give you the cost. We are having special offers.
Hola!! I am very grateful to you and Latin Life Mates for helping me find the woman of my dreams. Piedad has finely arrived in the U.S. and everything is great, thank you so much for all your attention and help." Thanks so much!
Ben and Piedad
Client
Hi LLM, I just wanted to let you know that my visit to Bogota was more than I expected, your help through the entire process was so greatly appreciated and the ladies your introduced me to were so nice and polite. I hope to be returning soon, and letting you know I am talking to Maria several times a day and she just may be the one I have been searching for. See you in Bogota in a couple months."
Richard
Client
Margot, just a note to say thank you for your help and great service while I was in Colombia, I enjoyed meeting several of your ladies, enjoyed the personal tours you arranged for me and some of the women I was wanting to know a little better. I hope soon I will be using your marriage visa service, the problem is, deciding which lady, they were all so sweet and nice."
BGeorge
Client
Hola Margot, Gracias por presentarme a Bill, es una persona maravillosa, estoy seguro de que seremos felices juntos. Mi familia lo adora y lo acepta en nuestra familia. Y el mes que viene vuelve con su hija a conocernos." Muchos abrazos y besos,
Luz Dary
Client